Subproject 2: Cooperation, Competition, Complexity: West Germany, East Germany and the International Institute for Applied Systems Analysis
The project examines the tensions between cooperation and competition inside the International Institute for Applied Systems Analysis (IIASA), established in 1972. IIASA was the first major non-governmental research institute working across the political blocs. Its Members originated from the scientific organisations of twelve countries from both sides of the 'Iron Curtain' - among them, the USA, USSR, the Federal Republic of Germany, and the German Democratic Republic.

Faced with global interconnections perceived as highly complex, IIASA was to address the shared problems of 'advanced' industrial societies. It carried out studies in the fields of systems analysis and cybernetics, along with applied projects with direct policy impact in various spheres of planning. Different disciplines and specialist cultures were thrown together and worked in tandem under the interdisciplinary umbrella of "Systems Analysis".

This project aims to track the interactive dynamics of cooperation and competition at IIASA and concentrates on the East/West German dimension. It analyses the self-perceptions, lines of demarcation, working patterns and cooperative or competitive practices of West and East German scientists. It sheds light on the epistemic effects of the of the cooperation/competition dynamic and on complexity as a key concept. Furthermore, the study researches asymmetries of power and the generation of expert knowledge.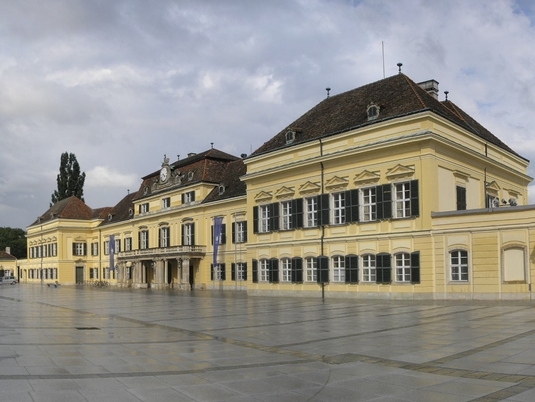 Schloss Laxenburg, seat of IIASA (source: wikimedia)